SPONSORED CONTENT
FIVE REASONS TO SEE
Looking to create a buzz about a new show and get the message out there – get started with our fun 'Five Reasons' series written by you and edited by us.
Give our audience of engaged theatergoers five reasons they must see your show with our Custom Content series.
This content lives on our site in perpetuity and coexists with our news stories along with a show card to encourage conversions. It can also be added to as more content is produced and re-shared.
Upon posting the story will appear on our News & Reviews page and will be posted to Facebook and Twitter and included in a multi-show email.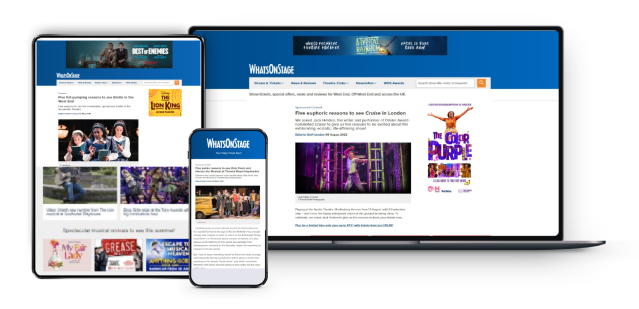 Technical Specifications
Components Include:
1240×740 (article image), 1200×628 (social image)
420×280 (multi-show email)
Can include up to 5 photos/videos