Promoting Your Events with WhatsOnStage
We know that it is important to extend your reach beyond your existing attendees and supporters, and you are looking to capture the attention of new arts enthusiasts to grow engagement and increase ticket sales.

Our audience interact with us regularly through reviews, news, and insights into the world of live entertainment across the UK. They know us, they trust us, and they come to us for information and recommendations – by partnering with WhatsOnStage, you can make our audience your audience.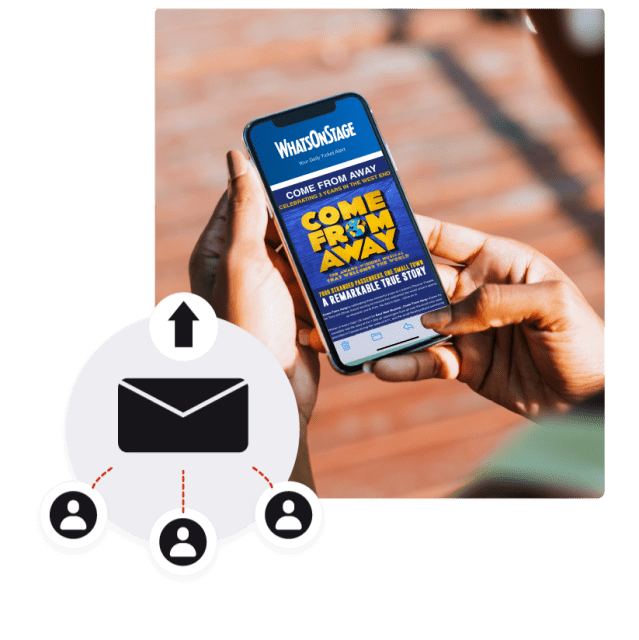 Our Email Reach Helps Reach Your Big Goals
More than 400k dedicated theatergoers have opted-in to receive our emails (across three databases), so your audience is just an email send away. Our emails have strong open and clickthrough rates and we will work with you to ensure the best return on your investment.