HIGH IMPACT AD
PENCIL PUSHDOWN
The Pencil Pushdown can run on every page of the site or be targeted to these sections: News & Reviews, Shows & Tickets, Regional Market or geo-targeted by reader location. The unit expands upon user hover. Available on desktop devices only.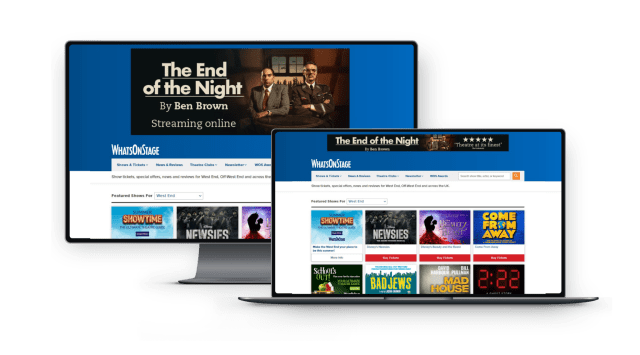 Technical Specifications
We are pleased to present a selection of ads that clients have used to grow their audiences, ticket sales and brand awareness.
FORMAT
JPG, GIF, HTML5 or Google Ad Manager compatible third party tags
UNIT SIZE
970px*90px
970px*415px (expanded)
NOTES
creative must be provided in both sizes